The road can be an exhilarating place. It's your freedom calling, it's the connection to your next adventure; it's your path to opportunity. It can also be an extremely dangerous venture if the circumstances aren't in your favor. If you have a new teen driver on the road in particular, we at Don Mealey Sport Subaru can understand the nervousness that comes with this next step. While they will still need to practice sharpening their driving skills, it's important to have them do so in a trusted used Subaru.
It was just recently confirmed that the 2015 Outback and Legacy both earned Insurance Institute for Highway Safety (IIHS)TOP SAFETY PICK+ ratings, right after the BRZ was awarded the TOP SAFETY PICK rating; this means that every Subaru in the lineup is now officially an IIHS TOP SAFETY PICK-rated vehicle. So, it goes without saying that Subaru is a strong choice for any driver, but especially for those who are new to the road.
Furthermore, in a recent study done by the IIHS in which it tested out hundreds of vehicles to figure out which used vehicles were safest for young drivers. Of course, Subaru vehicles made the list, including the Outback, Legacy, Forester, and Tribeca.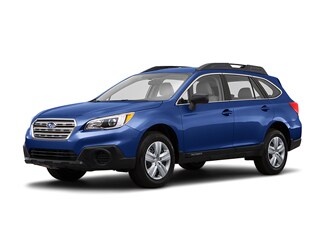 Shown: Subaru Outback
So if you have a young driver ready for his/her next used vehicle, or if you're considering a used vehicle for yourself, visit Don Mealey Sport Subaru, and we'll introduce you to the advanced technologies and other safety enhancements you'll find in any Subaru of choice. Our Orlando, FL dealership serves the greater Orlando area, so swing by! We'd be happy to assist you.