What's Covered?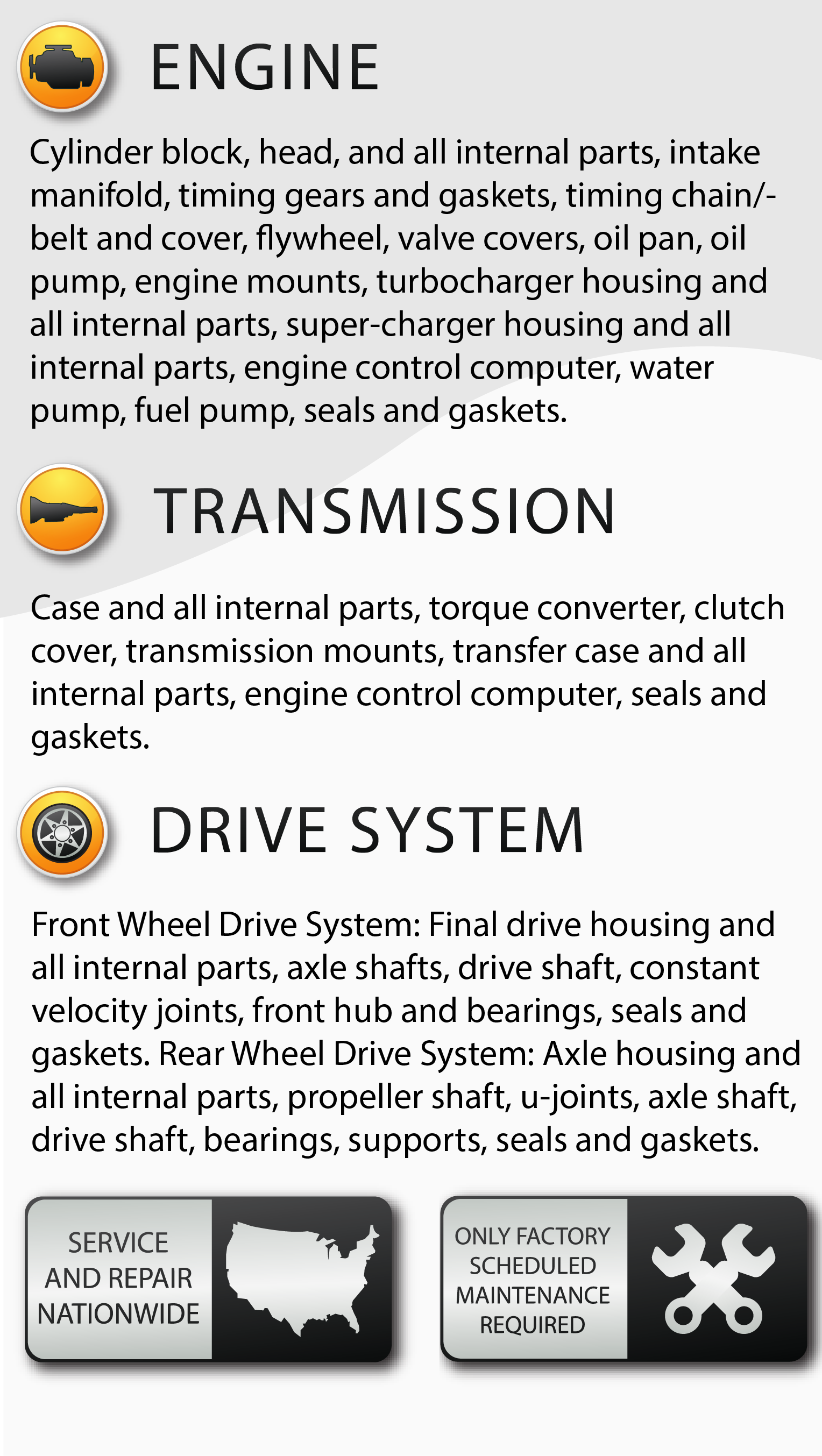 *offered exclusively by Sport Subaru, not SOA
THE SPORT SUBARU DIFFERENCE

---
Free Lifetime Warranty
On all qualifying vehicles

Military Incentive Program
And other great programs

Consumer Satisfaction
Award Winner
8 years in a row

Genuine Factory Parts
OPEN ON SATURDAYS

Family Owned
We're a part of the Don Mealey Family
of Auto Dealerships. We live here in Central Florida!

Free Car Wash
With qualifying service

Courtesy Loaner Vehicles
When available, with qualifying service



What we inspect during our
Multi-point Evaluation?

Transmission/Key interlock functions 

No abnormal noise on start up

Throttle operates smoothly

Cold idle

Cold drive-ability

Engine attains proper operating temp

Hot drive-ability

No abnormal noise at temperature

Manual transmission/clutch works

Automatic transmission shifts properly

Brake pedal travel

No excessive vibration during braking

ABS works correctly

Parking brake sets , holds and releases

Steering centered ,steering feels normal 

Vehicle tracks straight

Tilt steering works perfectly

Wipers and washers work correctly

Speedometer and odometer reg. correctly

Cruise control functions

Turn signals function properly

No excessive noise or vibrations

Transfer case 2WD to 4WD back to 2WD

Seat belts work

Heater and A/C function

Inspect body and underbody damage 

Inspect steering link, rack, control arms

Inspect transmission case for damage 

Inspect engine block for damage 

Inspect engine mounts 

Inspect drive axle shafts 

Inspect cv joints and boots

Change oil and filter 

Check for evidence of sludge 

Check differential fluid level 

Check for coolant and fuel leaks 

Check drive belts and hoses for leaks 

Check coolant levels power-steering 

Check air filter 

Check for manufacturer recalls

Run title history report
See Dealer for full list of qualifying vehicles and exclusions.
Showroom Hours
Monday

08:30am - 08:00pm

Tuesday

08:30am - 08:00pm

Wednesday

08:30am - 08:00pm

Thursday

08:30am - 08:00pm

Friday

08:30am - 08:00pm

Saturday

08:30am - 07:00pm

Sunday

12:00pm - 06:00pm
See All Department Hours
Dealership Hours
Monday

08:30am - 08:00pm

Tuesday

08:30am - 08:00pm

Wednesday

08:30am - 08:00pm

Thursday

08:30am - 08:00pm

Friday

08:30am - 08:00pm

Saturday

08:30am - 07:00pm

Sunday

12:00pm - 06:00pm
Parts Dept. Hours
Monday

07:30am - 06:00pm

Tuesday

07:30am - 06:00pm

Wednesday

07:30am - 06:00pm

Thursday

07:30am - 06:00pm

Friday

07:30am - 06:00pm

Saturday

08:00am - 05:00pm

Sunday

Closed
Service Dept. Hours
Monday

07:30am - 06:00pm

Tuesday

07:30am - 06:00pm

Wednesday

07:30am - 06:00pm

Thursday

07:30am - 06:00pm

Friday

07:30am - 06:00pm

Saturday

08:00am - 05:00pm

Sunday

Closed

Search for a
Vehicle Here

Make an Inquiry
* Indicates a required field